Super Bloom Walker Canyon 2019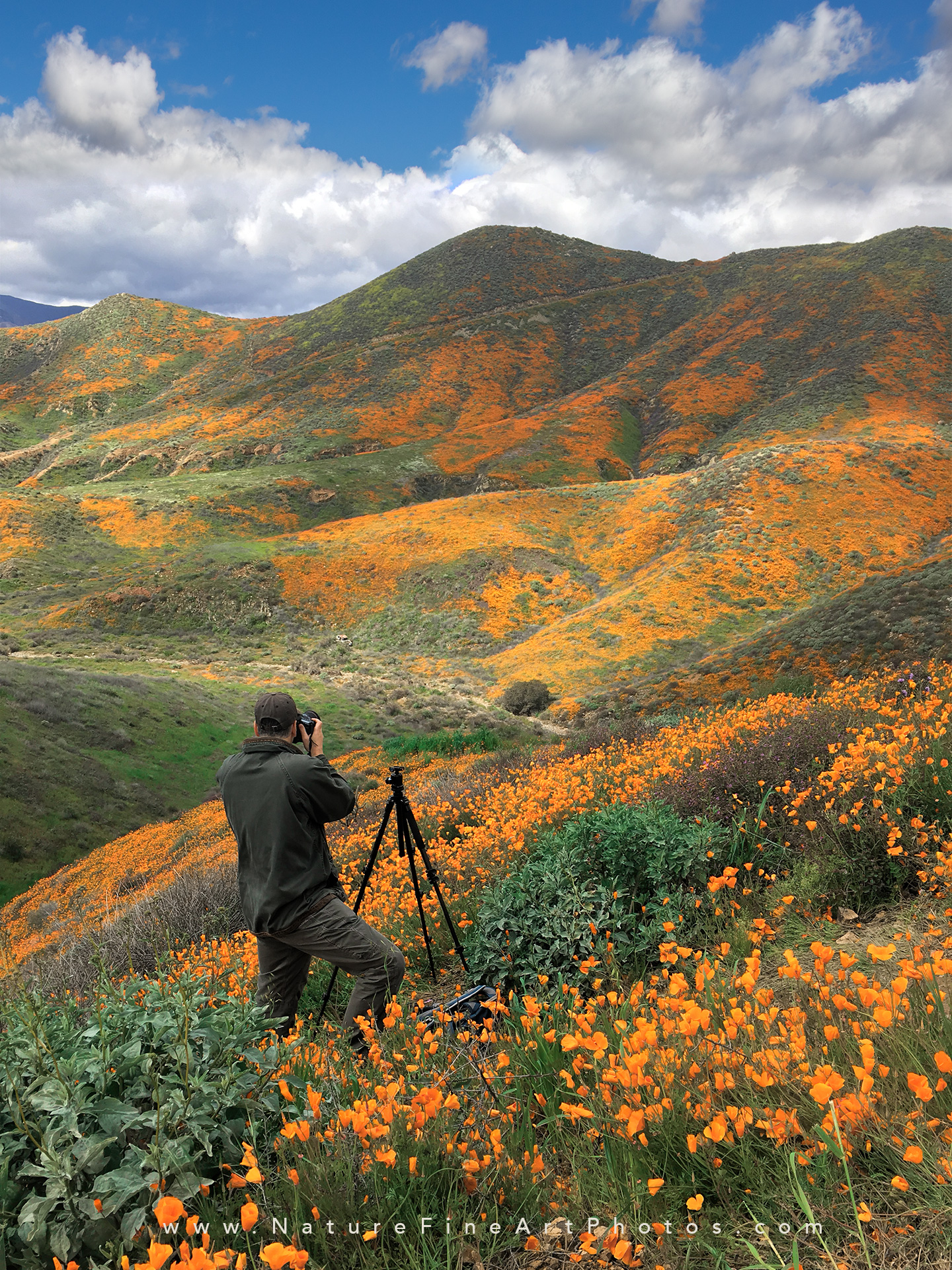 Super Bloom Walker Canyon 2019
A usual desert landscape, barren and dry, has metamorphosed into a brilliant carpet of colorful flowers. The California poppies have erupted in the hills of Walker Canyon Ecological Reserve. The orange color can be seen from the 15 freeway glowing with its golden splendor stopping petal peepers in their tracks.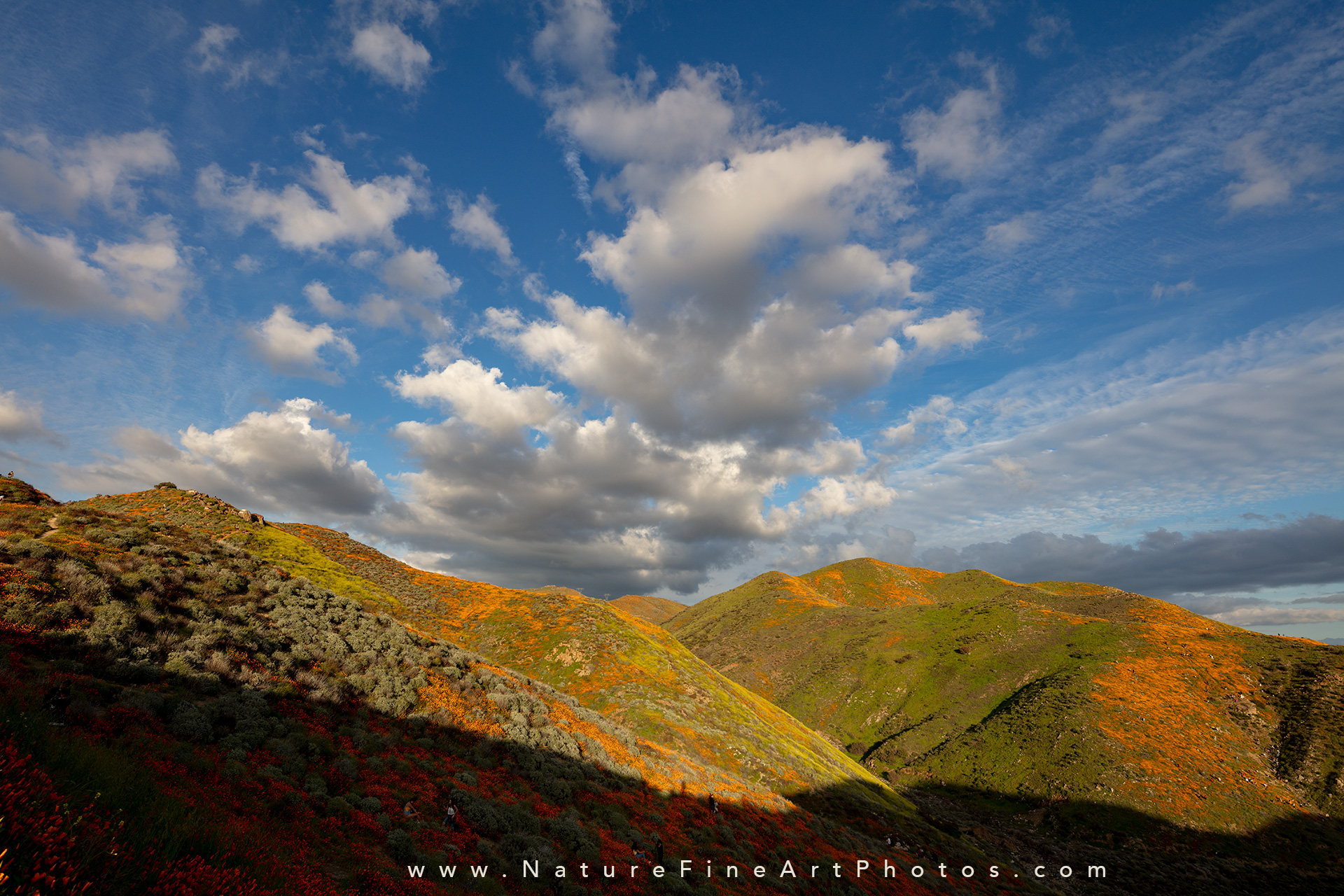 Standing in the orange glory, I ponder how does this happen? Mother nature creates a super bloom when excessive rain amounts produce a larger than normal amount of flowers. The hardy, short-lived ephemeral flowers with desert flower seeds can withstand a dormant state for years of drought conditions. The blankets of carpeted hillsides bloom when the rainwater soaks the seeds and germinates in larger than normal quantities.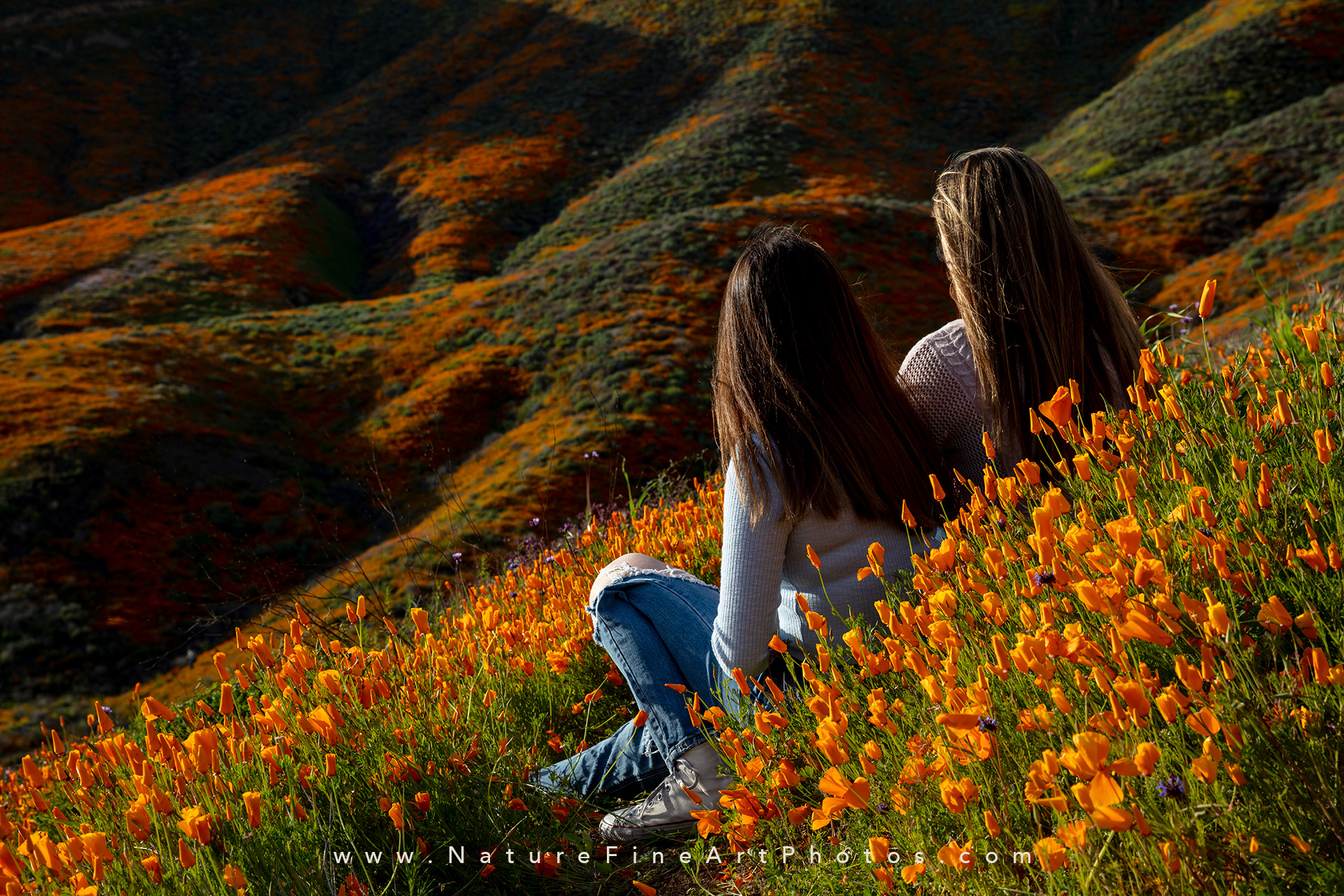 We need to see the magnificent super bloom. Mother Nature at her finest – Super bloom 2019 – Walker Canyon. To avoid traffic we headed out of L.A. on a weekday at 4:00 a.m. We were the first ones at Walker Canyon but not for long. We arrived in the dark and as the sun rose, we were blessed with the beauty of the orange-painted hillsides. It rained the night before and the poppies were still sleeping. The delicate moist petals were closed, so we gave them time to sleep in. We decided to leave to another destination – Diamond Valley Lake – and come back to photograph when the poppies wake up.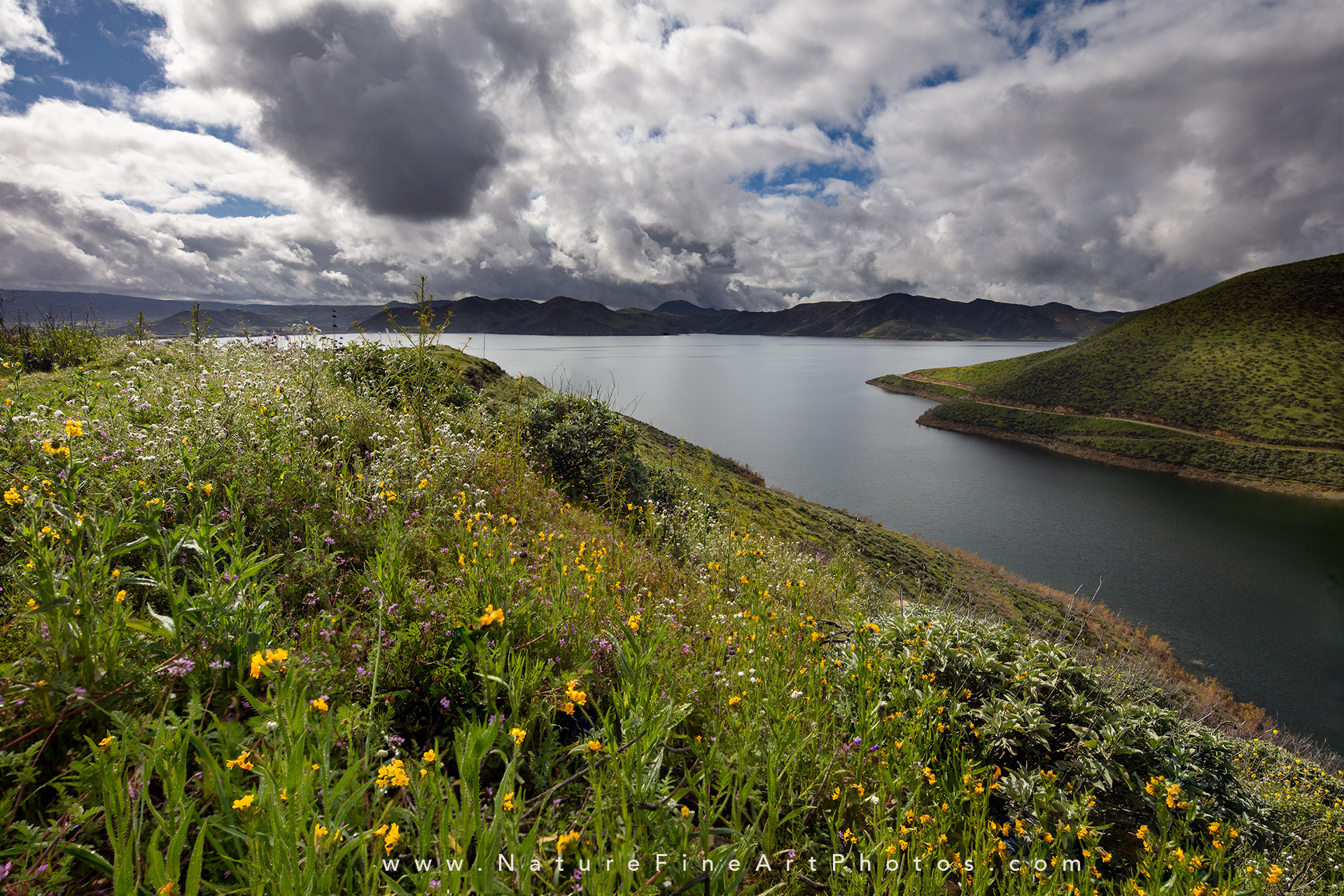 Diamond Valley Lake is a reservoir in Hemet. There are hiking and biking trails that loop around the reservoir. We walked the wildflower trail, it didn't put on the wildflower show that Walker Canyon did, but there were meadows of flowers of yellows, purples, oranges, and whites. This made for some beautiful photos. We were a bit early in the season, but the view was stunning and the area was peaceful.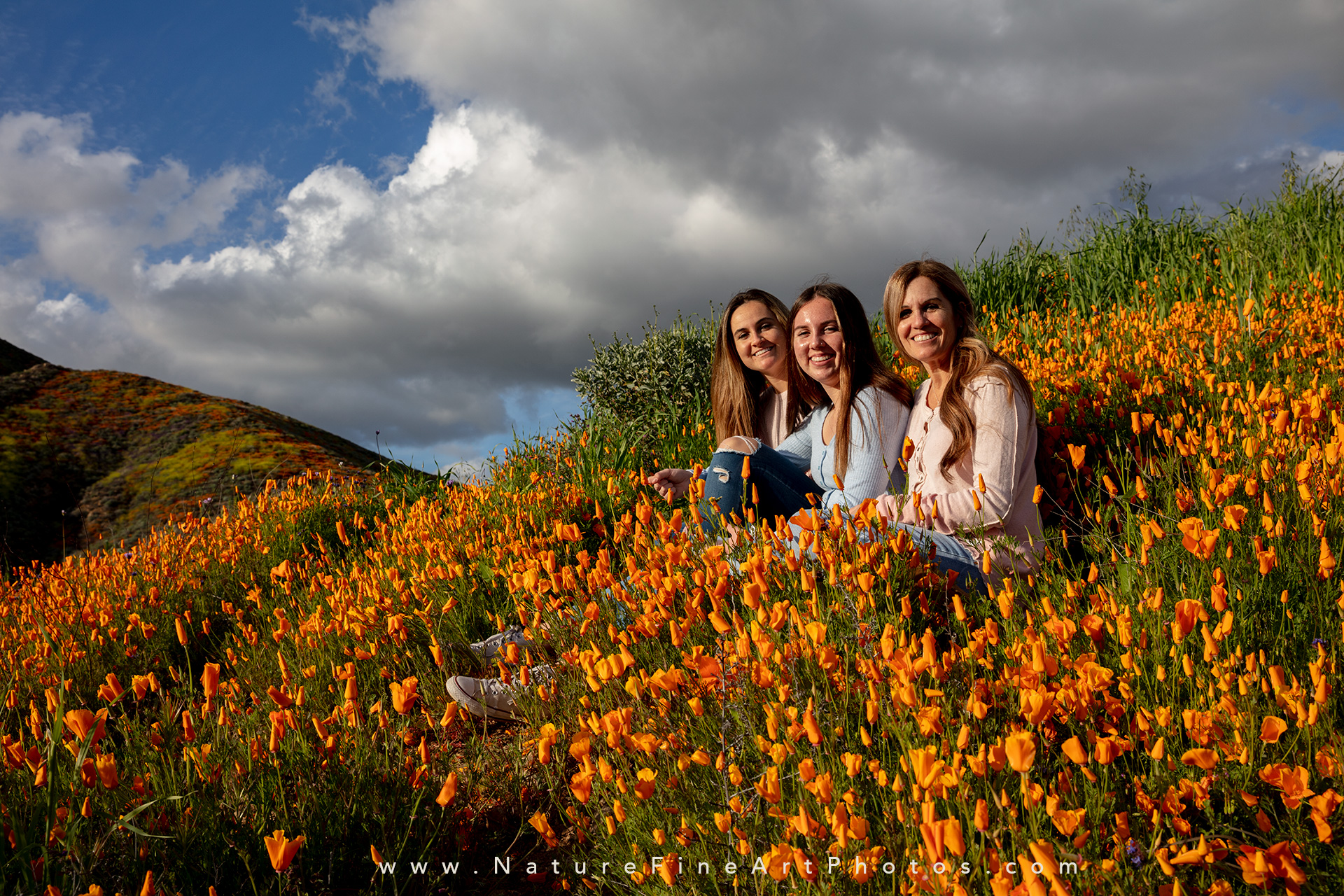 We are heading back to Walker Canyon. After the peace and quiet at Diamond Valley Lake, it was shocking coming into the chaos at Walker Canyon. Cars were parked all along the street and people looked like sheep covering the hills, with photographers and petal peepers everywhere. We headed back up the hill to our favorite location. We spent a couple hours photographing the magnificent display of wildflowers. There are little paths along the poppies, so there is no reason to step on the flowers.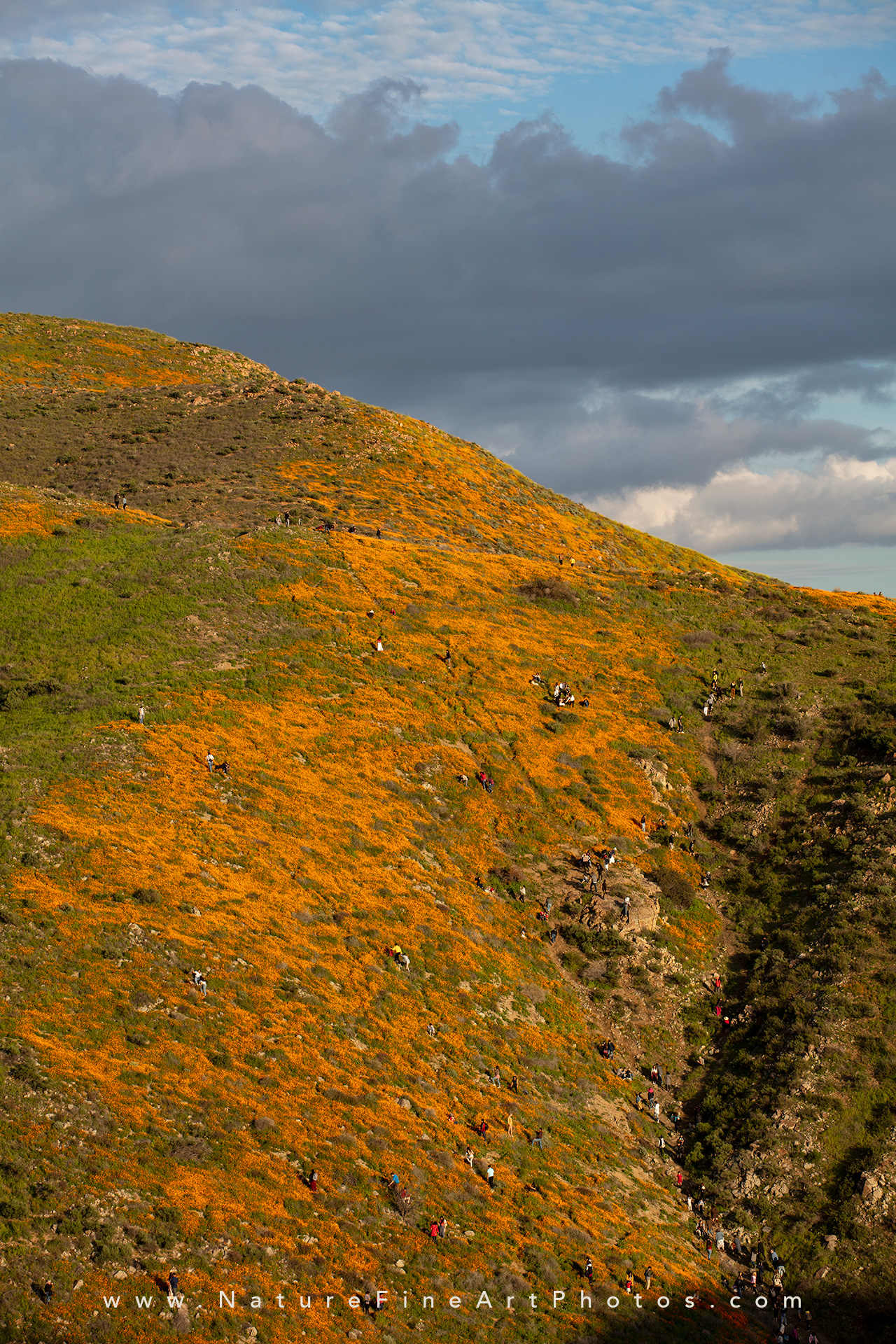 There wasn't any traffic coming home, so we decided to come back one more time on the weekend with my wife's family. Talk about chaos, we weren't quite ready for it. We waited in line for the port potties for at least 30 mins. It felt like we were at a concert with all the people. We dragged the girls up to our favorite location. We had a fun day with the family and captured more treasured memories. Hope next year will bring another fabulous super bloom!
View nature photos