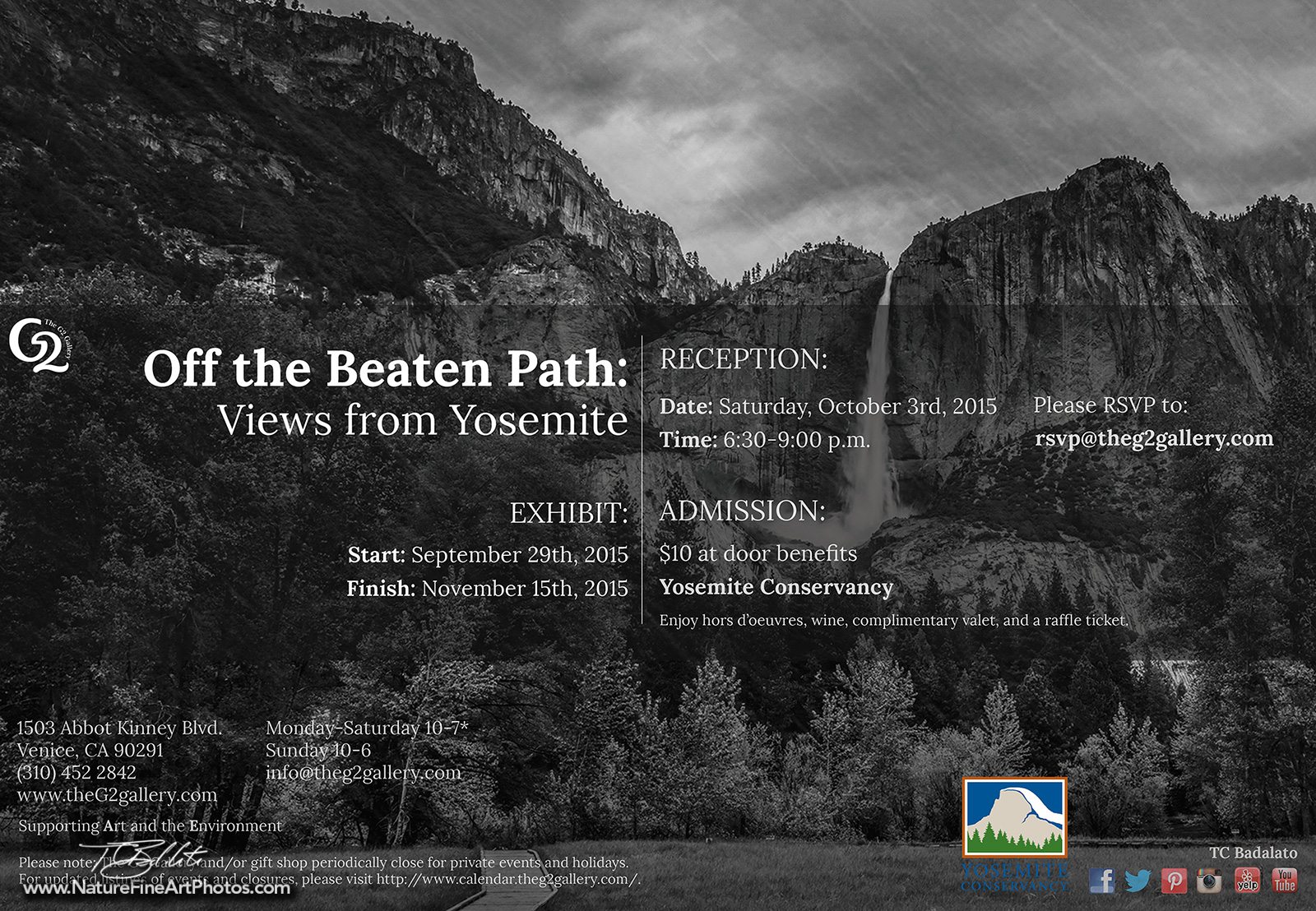 Yosemite Photos
Yosemite celebrates its 125th anniversary as a national park, and in its honor, The G2 Gallery is displaying "Off the Beaten Path", a tribute to this American treasure. The multi-artist exhibition features unique views of Yosemite outside the classical imagery, from photographers of all levels of experience, curated to display the majesty and significance of Yosemite National Park.
Reception: October 3, 2015, 6:30 pm – 9:00 pm
$10 admission at door benefits the Yosemite Conservancy.
Please RSVP if you plan to attend: rsvp@theg2gallery.com
Enjoy hors d'oeuvres, wine, complimentary valet and a raffle .
The G2 Gallery donates ALL proceeds from art sales to environmental causes – over $1.2 million to date!